Jamie is a licensed Master's level counselor (LPC). Jamie received his Ph.D. in clinical psychology in 2013 from Walden University and is currently working on licesnure through the Arizona Board of Psychologist Examiners. He earned his master's degree in counseling psychology from Prescott College in 2006. Jamie double majored in finance and accounting from the University of Arizona for his undergraduate degrees and worked in the banking field for six years before he felt God's calling to change careers.

Jamie's strength comes from his personal experience with battling an eating disorder. The symptoms began to set in while in high school and lasted throughout college and finally into his working career. During that time, Jamie participated in individual, group, and family counseling sessions. Jamie attended residential treatment in Wisconsin once during college and again shortly after he started his banking career, which involved intensive treatment throughout the day. An eating disorder is a complex disease and includes symptoms of depression, anxiety, obsessive compulsivity, shame, blame, and low self-esteem. Most of Jamie's treatment was not biblically-based, however, he feels as though he was able to reach and maintain recovery once he was baptized and accepted Jesus Christ as his savior. Jamie has a passion for the Lord and lives his life to serve Him.

Jamie worked with the Gila River Indian Community providing counseling and other therapeutic services for four years. Working on the reservation has exposed Jamie to a variety of ailments including, depression, anxiety, alcohol and drug abuse, domestic violence, trauma, anger, sexual abuse, relationship issues, self-esteem, and adjustment issues. Jamie has worked with individuals, couples, and families and has also facilitated a parenting group. Jamie works with a large agency in Phoenix providing school based counseling services to children, adolescents, and their families.

Jamie lives in Gilbert with his wife, Audrey, and their three young children, Jaden, Jackson, and Keira. Audrey is a native Arizonan and graduated from Arizona State University with a bachelor's degree in finance. She is currently a commercial loan officer. Jamie and Audrey attended Christ Church of the Valley (CCV) in Peoria until they moved to Gilbert in 2004. Jamie's family currently attends church at Cornerstone Christian Fellowship in Chandler where Jamie and Audrey both serve in the children's ministry.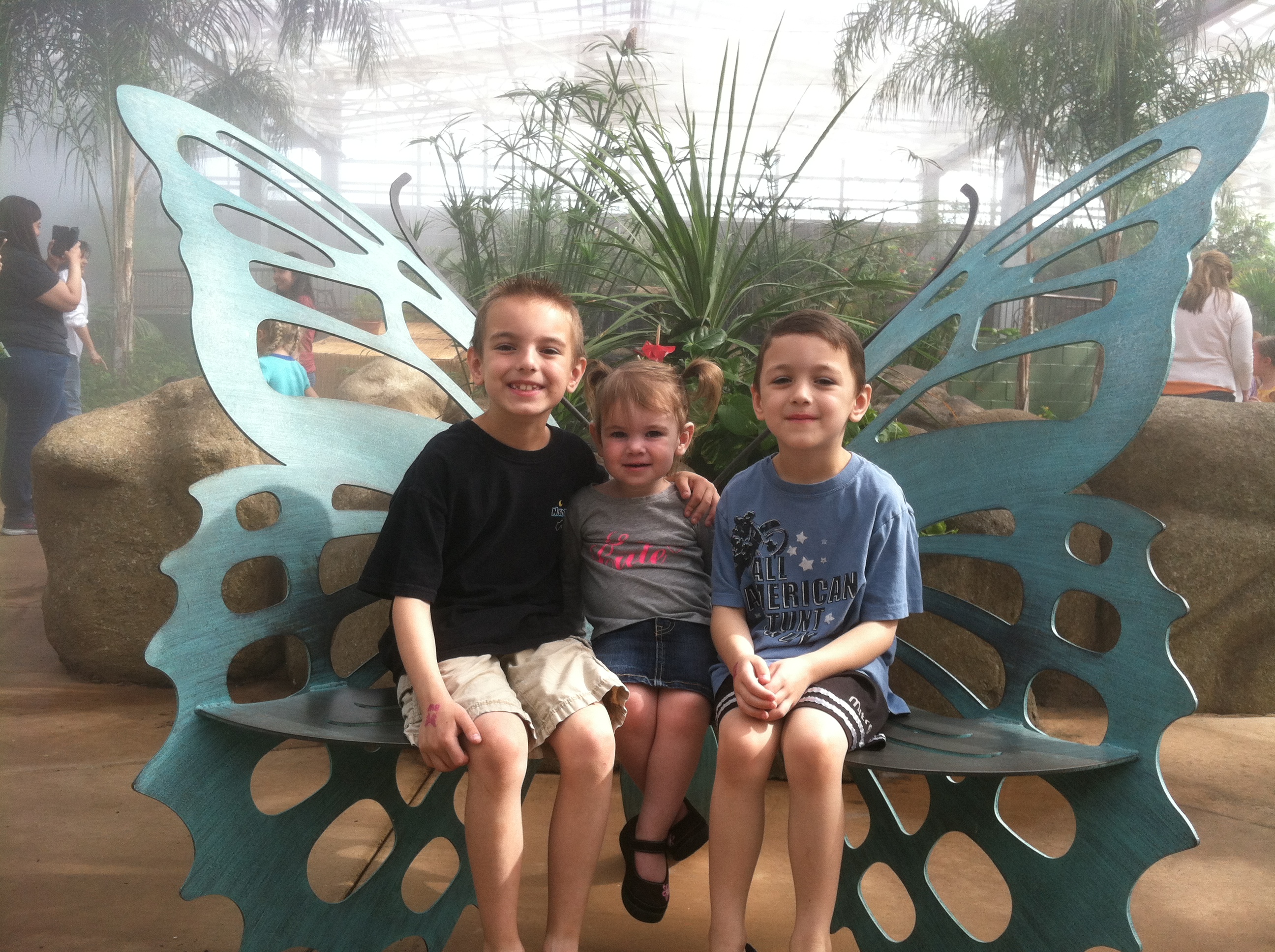 (My three children at Butterful Wonderland 2014)


(My wife and me at California Adventure)